What is Social Proof and How to Incorporate It Into Your E-Commerce Store
14 min read
created May 26 2023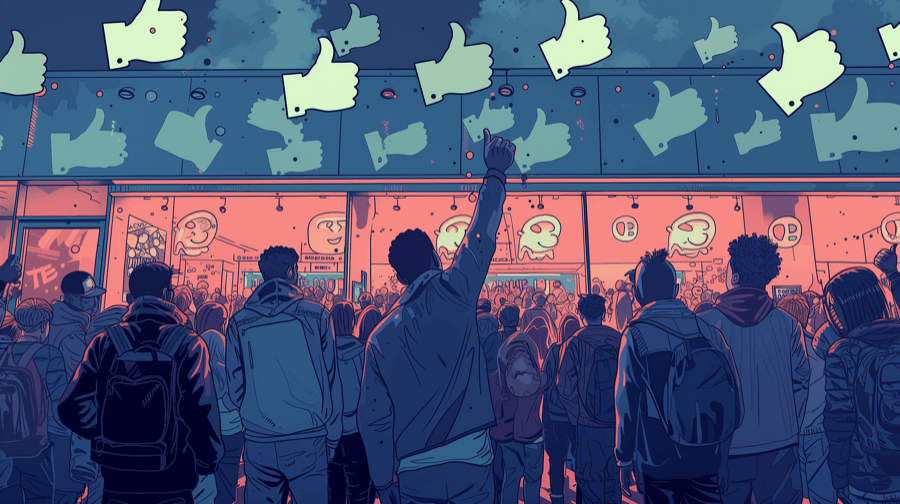 Imagine you're scrolling Twitter (shudder).
You see two posts you enjoy. One has thousands of likes; the other just a couple.
According to researchers at UCLA, you're significantly more likely to share the post that already has tons of likes.
That's a simple representation of social proof, a phenomenon that influences our behavior and decision-making.
And it doesn't just apply to social media. It's equally relevant in the world of e-commerce, helping retailers guide customers toward performing specific actions.
In this article, we'll explain:
What social proof looks like (and why you should use it on your e-commerce store)
The different types of social proof that exist
How you can use social proof for your own online business
What Is Social Proof?
"Social proof" is a term coined by psychologist Robert Cialdini to describe how we frequently base our decisions on the behaviors and opinions of other people.
In other words, if a particular music act, restaurant, travel destination, or fashion brand is considered popular or cool, you're more likely to check it out yourself.
E-commerce marketers leverage social proof as a marketing strategy to convince and convert potential customers, such as by sharing positive reviews, highlighting endorsements, and displaying trust badges.
Used smartly, social proof can help retailers:
Boost credibility
Reduce feelings of doubt
All of which results in higher conversion rates, more sales, and greater customer loyalty.
The Importance of Using Social Proof on Your Website
There are various reasons why it's important to demonstrate social proof on your e-commerce store. Here are some of the key factors:
Building Trust & Credibility
Arguably the most obvious benefit of social proof; when customers see that lots of other people have bought from you, enjoyed positive experiences, and loved your products, they're more likely to view you as trustworthy and credible.
This is a big deal for retailers. Trust is a precious resource, with a Havas Group survey of 395,000+ consumers revealing that less than half of brands are seen as trustworthy.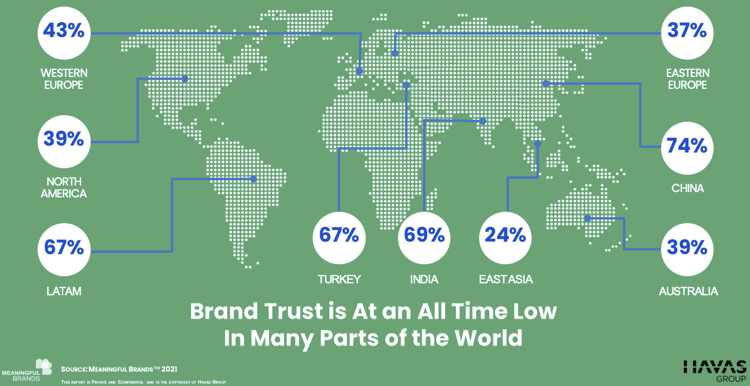 Moreover, research shows that consumers rank trustworthiness and reliability as the most important traits for forming brand relationships — even ahead of product quality and convenience.
Increasing Conversions
Trustworthiness isn't necessarily an end in itself. Instead, it's about boosting your conversion rate by reducing potential barriers.
If a customer trusts you to look after their data and not spam them with irrelevant offers, they're more likely to sign up for your newsletter; if they trust your checkout process and the quality of your products, there's a higher chance they'll buy from you.
Improving Retention
Research from Gorgias reveals that repeat shoppers account for 44% of e-commerce revenue and 46% of orders — despite representing just 21% of customers.
So just imagine how much more revenue you'd drive if you could retain a higher proportion of your existing customer base.
Social proof can help here by reinforcing the positive experiences of other customers and persuading consumers to keep using (and buying) your products.
Enhancing Your Reputation
Building a positive brand reputation can make you (and your products) seem more attractive to potential customers.
But you can't do it alone.
According to Matter Communications, 61% of consumers are likely to trust recommendations from friends, family members, or social media influencers, whereas just 38% are likely to trust recommendations from brands themselves.
In short, you need to leverage social proof to appear more trustworthy and to enhance your reputation.
7 Types of Social Proof
Social proof isn't a one-size-fits-all phenomenon; it comes in various flavors, including:
Customer reviews: (Legit) feedback from existing customers about what it's like to buy from you and use your products.
Testimonials: Customer success stories gathered by your marketing team for promotional purposes.
Social media proof: Likes, shares, mentions, and other social engagements related to your brand or product.
Influencer endorsements: Recommendations from high-profile figures in your niche.
Expert endorsements: Kind of like influencer endorsements, except they come from a respected subject-matter expert.
Trust badges: Logos, symbols, and certifications intended to demonstrate the trustworthiness of your e-commerce store.
User-generated content: As the name suggests, this is content created by your "users" (i.e. customers) that showcases their experience using your product.
Principles of Social Proof
All forms of social proof rely on at least one of these factors:
Uncertainty: When we're not sure what to do in a certain situation, we're more likely to follow other people's lead.
Similarity: If we encounter an unfamiliar scenario at the same time as a group of other people, we're more inclined to take leads from the actions of those we consider most similar to us.
Expertise: When we're looking for guidance (either knowingly or unconsciously), we're most likely to trust the words and actions of actual (or perceived) subject-matter experts.
Number: The "herd mentality" principle, by which the actions or opinions of a majority of people are taken to be the most credible and correct.
How To Use Social Proof for Your Online Business (With Examples)
Enough theory; now let's take a look at 13 ways to use social proof to level up your e-commerce, backed up by real-world examples…
Include Customer Reviews on Important Pages
According to Trustpilot, customer reviews are the #1 way for consumers to find out more about unfamiliar e-commerce brands before purchasing:

And positive reviews are also the second-biggest trust factor — ahead of things like quick customer service response times and high-quality products.
In other words, reviews are worth their weight in gold. So it's no surprise many retailers feature them on their most important pages, including:
Product pages
Landing pages
"Coming soon" pages
For instance, accessories brand Beltology incorporates review scores at the top of its product pages…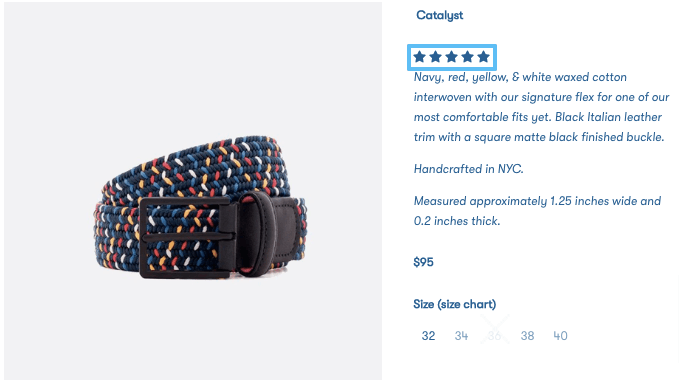 …as well as including a list of all reviews at the bottom of the page:

Pro tip: Three-quarters of customers only pay attention to reviews written in the last month, so you'd better have a consistent pipeline of fresh reviews.
To get more recent reviews, try building an email sequence that automatically prompts customers to leave a review a day or two after their order arrives.
Feature Reviews in Email Campaigns
We know emails are a fantastic way to capture reviews from existing customers.
But they're also super-effective for sharing reviews with your marketing list, like Mode Chocolate does here:
Pro tip: For best results, follow these best practices:
Add imagery of the product in question.
Include the customer's name and social handles.
Write a relevant subject line, such as: "See what our customers say."
Build an automated email campaign that shares product reviews with customers who've recently viewed the product in question or left it in their shopping cart.
Display Customer Feedback in Paid Ads
Sharing reviews with email subscribers can help you drive sales and revenue from people who already know about your brand (and have joined your marketing list).
But what if you want to show off your best reviews to new audiences?
In that case, your best bet is to use social ads, just like this example from furniture brand Burrow: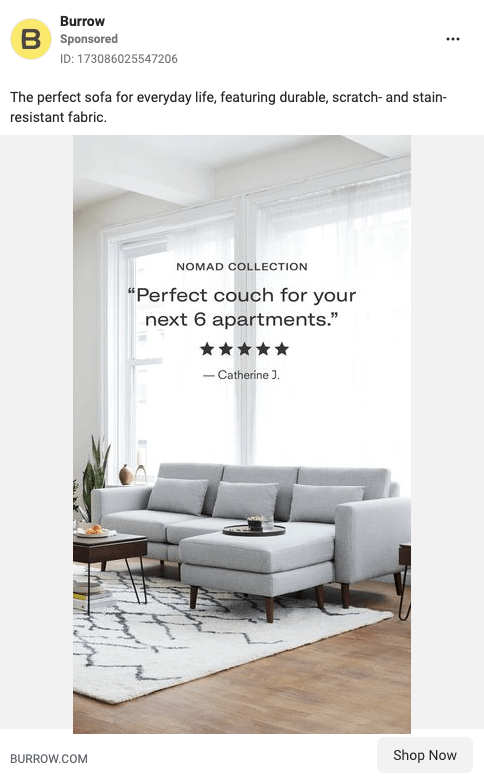 We already know consumers use reviews to research brands they haven't heard about, so it makes sense to do the leg work for them by including reviews within your paid ads.
Display Verified Buyer Badges on Customer Reviews
You might be thinking: "If reviews are so important, maybe I write a bunch myself."
Don't bother.
According to Fakespot, a tool that analyzes the trustworthiness of online reviews, there's been a broad uptick in unreliable reviews on Amazon in recent years:

And it's not a problem that's confined to Amazon.
In general, consumers are becoming increasingly wary of fake reviews. They even prefer brands to have some negative reviews, as just 6% of US shoppers believe the ideal average star rating for a product is a perfect score of 5/5.
So how can you ensure your reviews look trustworthy?
One approach is to disclose the source of your reviews by adding a "verified buyer" badge, with 69% of consumers agreeing these tags help to demonstrate review authenticity.
All the big review sites (like Trustpilot and Feefo) offer these labels; here's one courtesy of eyewear brand David Kind:

Feature Bestsellers on Category Pages
If lots of other customers have purchased a product, that's a decent indication that it's worth buying.
For that reason, try showcasing your most popular products by denoting them as "top sellers", "trending products", or "popular choices" on category pages, just like Brilliant Earth does here: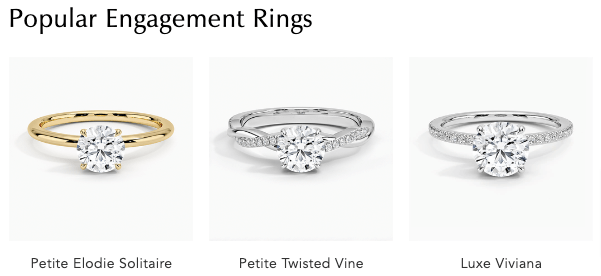 You could even replicate Bombas by adding a "best sellers" category to your website navigation:

Or why not add a "best seller" badge to your most in-demand products?

Promote Content Generated By Customers on Social Media
When it comes to influencing purchasing decisions, user-generated content (UGC) is far more impactful than the content brands create themselves: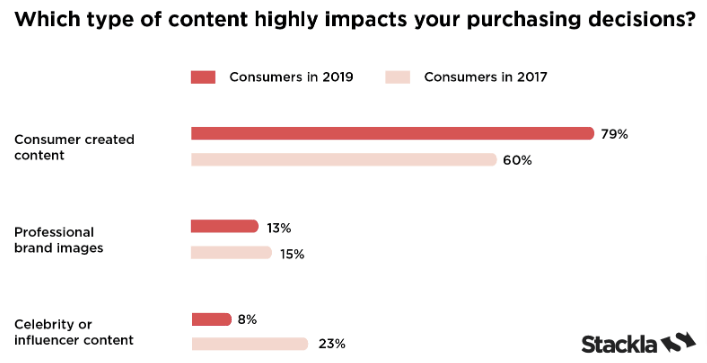 So it makes sense to encourage customers to create content about your products — and to share it far and wide when they do.
GoPro is one of the best in the business at leveraging UGC to build social proof.
It constantly runs photography challenges that prompt GoPro users to share their best shots.
And it works — so much so that the overwhelming majority of content on GoPro's Instagram is made up of user-generated imagery like this:
Not only does all that UGC make life easy for GoPro's social media team — it also promotes the brand's products far more effectively than branded content ever could.
Highlight Success Stories Featuring Your Product
Case studies are a common social proof tactic in the B2B world, where buyers often like to see complex products explained through the eyes of companies in similar industries and with similar goals.
But they can be equally effective for B2C brands, who can use customer success stories to boost conversion rates — especially if their products are a little out-of-the-ordinary.
B2C case studies rarely follow the classic B2B problem > solution > results model.
Often, they're little more than a short testimonial that speaks to a common pain point. For instance, the following example from meal delivery subscription service Blue Apron references the customer's desire to eat healthily while trying new recipes:

Display Recognition and Honors
Won an award? Been praised by a high-profile influencer or publication? Don't keep it to yourself; add it to your website.
For instance, protein bar brand Aloha shouts about its status as a certified B Corp, signifying its high standards around issues like employee benefits, charitable giving, and supply chain practices:

This is a smart move, as four in five consumers say they prefer a brand's values to align with their own, while three-quarters have "split up" with brands over a clash in values.
Use Branded Logos on Your Homepage
Like in the previous section, displaying the logos of companies and third-party organizations that have said nice things about you is an effective — and visual — way to leverage social proof.
Men's footwear brand Paul Evans uses this approach to draw attention to positive reviews and recommendations from well-known publishers:

Obtain Social Media Verification
Chances are you see a bunch of content from verified users whenever you browse social media.
Yet they represent a tiny fraction of all social media accounts. Indeed, HypeAuditor analyzed 6.5 million Instagram accounts and found that only 3.26% of accounts with 1,000+ followers have a verification mark.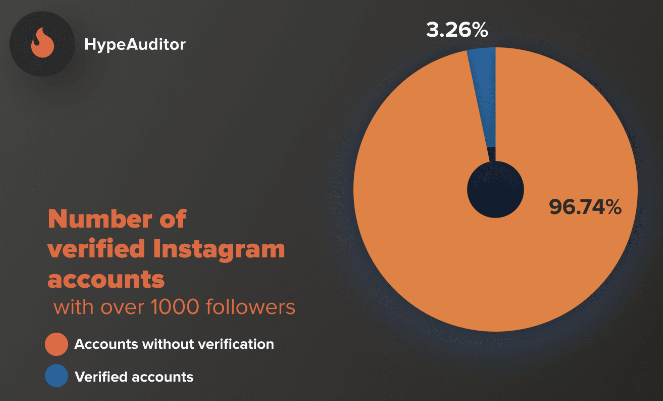 So verification is pretty hard to come by, to say the least.
But if you can get a blue tick, it can really help you stand out as a trusted brand (plus verified accounts enjoy a 30% higher average engagement rate, according to HypeAuditor's research).
Show Proof of Demand
We've already discussed how you can leverage social proof by highlighting your best-selling products.
But why not take things a step further by demonstrating exactly how many units you've sold or customers you've pleased?
BombTech Golf does this by referencing the number of golf clubs it's sold at the very top of its homepage:

Another way to demonstrate proof of demand is to show customers how many other shoppers are viewing the same product as them, just like Adored Vintage does: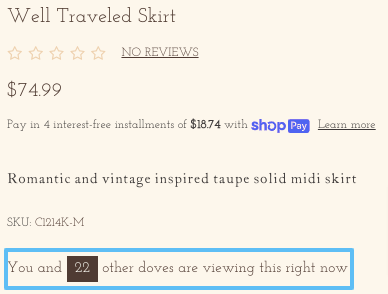 Pro tip: This tactic isn't for everyone. If you're a luxury retailer that trades on exclusivity, you might actually put customers off by telling them how many products you've sold. As ever, it's all about understanding what your audience wants to hear!
Mention the Size of Your Customer Base
In a similar vein, you can mention the number of customers you've sold to down the years.
Oral care brand Quip uses this tactic alongside some of its best customer reviews: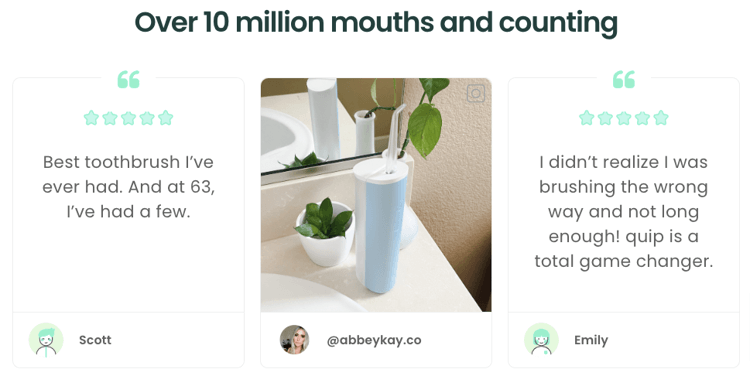 That way, they're essentially saying: we've sold to millions of customers, and look how happy they are.
Launch an Influencer Campaign
Influencer marketing is often seen as a brand awareness exercise rather than a way to demonstrate social proof, instill trust, and drive sales.
However, data from Tomoson reveals that the average business earns $6.50 for every $1 spent on influencer marketing, while the top 13% of brands are seeing returns of $20+.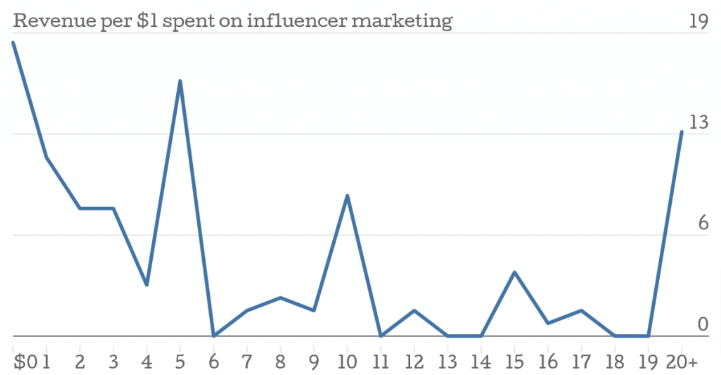 Fact is, partnering with (the right) influencers can be a highly effective way to get your brand and product in front of new audiences.
Indeed, 36% of consumers say influencer posts are the best way for brands to convince customers to try new products, while 60% have engaged with sponsored posts in the past.
To be clear, influencer marketing doesn't have to mean paying millions of dollars to a Kardashian. In reality, influencers with 1,000 – 5,000 followers have consistently enjoyed far higher engagement rates than larger accounts.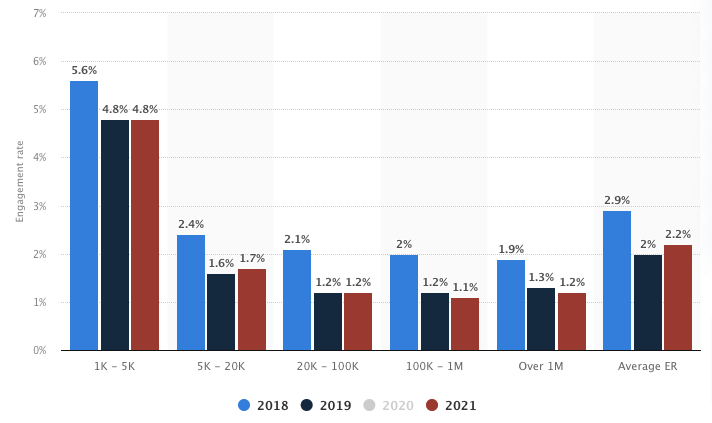 So try taking a leaf out of Merit Beauty's book by partnering with smaller influencers to review your products:
Some Social Proof Statistics
Still not sure about the value of social proof? Check out these juicy stats:
Boost your Shopify sales by up to 175% automatically with Flair
Highlight products with badges
Promote sales with banners & countdowns
Automate with conditions and scheduling
Boost your Shopify sales by up to 175% automatically with Flair
Highlight products with badges
Promote sales with banners & countdowns
Automate with conditions and scheduling
Try Flair for FREE
Final Thoughts
From product badges to customer reviews to influencer marketing campaigns, there's no shortage of tactics to help you cash in on the benefits of social proof.
We might be biased, but in our book, one of the smartest approaches is to highlight your most popular products using badges and labels.
That way, customers can instantly pick out your best sellers, which can lead to higher conversion rates.
If you run a Shopify store, you can do it all through our dedicated product badge app, Flair.
See for yourself by signing up for your Flair 14-day free trial.
Social Proof FAQs
How To Show Social Proof When First Starting
It's (comparatively) easy to demonstrate social proof when you already have a big, engaged customer base who are happy to review your products and recommend them on social media.
But it's far harder if you're a new brand with a relatively — or totally — unknown brand.
If that's the case for you, try these tactics:
Share reviews and testimonials from early adopters
Offer free products to relevant experts and influencers in return for reviews
Display any press coverage you've generated on your website and social channels