The Ultimate Guide to Product Badges
10 min read
created Sep 13 2018
Are you using product badges to promote products within your e-commerce store? If not, you might be missing out on some sales.
Product badges are an essential tool in your e-commerce strategy toolbox. You can use product badges make more sales from existing customers, and to tap into powerful psychological triggers such as scarcity, social proof, and urgency to boost sales.
In this article, we'll show you how you can use product badges within your shop to motivate more of your customers to buy. We'll also cover 29 badge ideas and examples used by popular e-commerce merchants. By the end of this article you should have plenty of product badge ideas you can try to start increasing your sales right away.
What Are Product Badges / Labels / Stickers?
Product badges, also known as product labels or product stickers, are an effective way to highlight products in a store. You can apply a product badge by combining some text or an image with some design flair to make the badge stand out.
For example, to highlight new products you can add a New Arrival badge. To highlight your best-selling products you could add a Best Seller label. You can also use badges to motivate shoppers such as an Only 3 Left badge to highlight scarcity.
How Product Badges Can Increase Sales
So how do product badges increase sales and conversions?  One reason product badges are so effective is they can be used to tap into psychological triggers such as scarcity, urgency, and social proof.
Shoppers are more likely to buy an item that is almost sold out due to a fear of missing out.  Likewise, shoppers that are on the fence can be swayed to buy based on the social proof of other shoppers.
Here are a few specific examples of product badges and how they can help increase sales:
Everyone Else is Buying It — Social Proof
Showing customers what shoppers like them are buying makes it easier for them to say yes. Best Seller, Staff Pick, and even Out Of Stock product badges offer social proof to your customers. With product labels like these, you communicate that:
people like them have bought this item
experts (the staff or editors) recommend the product
people love a particular item so much that you can't keep it in stock
While Supplies Last — Scarcity
Badges like Almost Gone and Low Inventory provoke a sense of scarcity. These badges harness your customer's FOMO (fear of missing out).  Shoppers are more likely to buy while supplies last since there is a chance they might sell out soon.
Get It Before It's Gone — Urgency
Deal Of The Day and Limited Edition badges trigger a sense of urgency by showing customers that they have a limited amount of time to make their purchase. This is either because the sale ends soon or the item might be gone soon.
It's a Bargain! — Sales / Discounts
Badges that focus on deals and promotions urge shoppers to capture the savings before the deal runs out. Product labels like Clearance, Door Buster, Bulk Discount, and Bundle & Save bring your deals and promotions into focus. And of course, there is everyone's favorite badge — Free Shipping!
A good product badge strategy can help shoppers find the most compelling products in your store and be more likely to purchase them.
Increase sales by up to 175% with product badges
Use product labels to help products sell faster.
Highlight best sellers, new arrivals, almost gone, and more.
Increase sales by up to 175% with product badges
Use product labels to help products sell faster.
Highlight best sellers, new arrivals, almost gone, and more.
See the guide
Product Badge Ideas and Examples
We've put together a giant list of product badge ideas and examples to inspire you below.  Many of these examples include screenshots of them in use at popular online merchants.  We've also included some notes about when to use these labels and how they can increase sales or conversions.
Current Events / Recency Badge Ideas
The following product badge / label ideas can be used to highlight products based on the current date.
New Arrivals
You can use product badges to highlight your newest products and appeal to shoppers that want to be ahead of the curve. Hollister marks new arrivals with a simple gray and white NEW! product badge. You might want to use colors that pop out a little more, like red or yellow, which really catch shoppers' attention.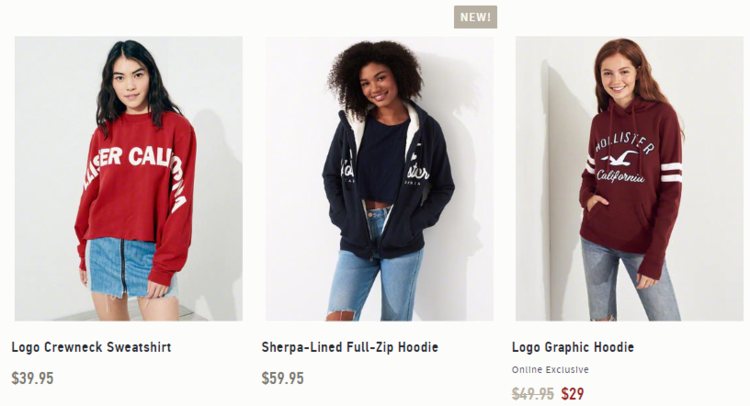 Seasonal / Holidays
Highlights products revolving around a holiday, celebration (birthdays, anniversaries, etc.), or seasonal themes.  These could include themes like _Easter, _Thanksgiving, Christmas, _Father's Day _and Mother's Day to name a few.
Hot Today
Spotlights trending products that other customers are currently purchasing or products that are selling well on other sites.
Current Events
Products and promotions that piggyback on current trends, memes, sporting events, political events, or other recent events or pop culture phenomena.  These product badges could include events such as the Superbowl, College Sporting Events, Presidential Elections, as well as trending memes on social media.
Scarcity / Urgency Badge Ideas
Looking to add some scarcity / urgency to your e-commerce store?  Try some of these badge ideas below.
Limited Edition
Not only does your e-commerce store have limited inventory of an item, but the once the item is gone, no more will be produced. Heartfelt Creations uses the Limited Edition badge to show items that will only be available for a certain amount of time.

Hard to Find
Kids love LEGOs, but so do adults. In fact, many adults collect them, especially rare sets. So it is no surprise that LEGO highlights rare sets with a Hard to Find label.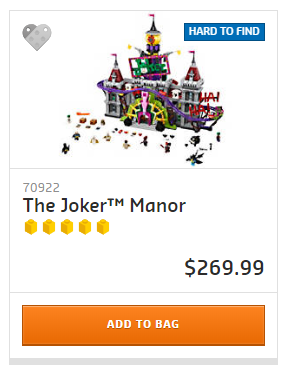 Deal Of The Day
Although the item might be available tomorrow, this label highlights that the sale is only for that particular day.
Countdown Timers
Shows customers they have a limited amount of time to purchase an item reinforcing a sense of urgency.
In the example below, The Home Depot has BOTH Deal of the Day and a Countdown on these items.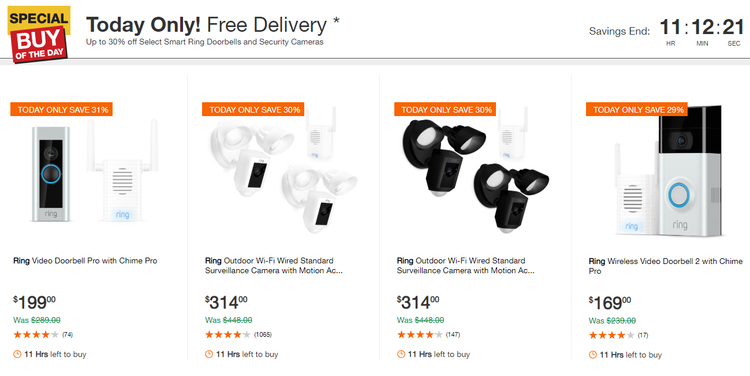 Limited Time Offers
Another form of urgency, Overstock's Sale Ends in X Hours badge shows customers they can only purchase an item at the sale price within a certain time frame.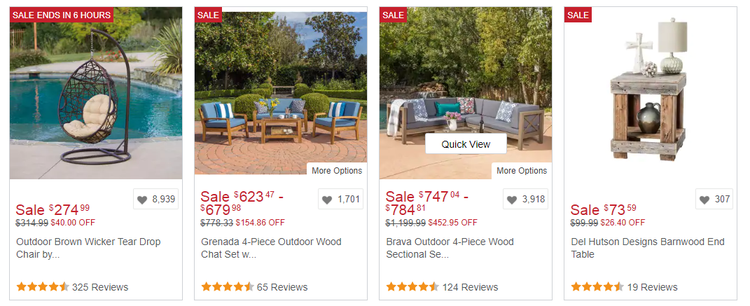 Low Inventory
This scarcity alert that lets shoppers know an item's stock is getting low or that the item is almost gone. For these Converse shoes (below) Nordstrom Rack displays a badge saying Only 1 Left. If a shopper wants to purchase the shoes, they must do so before they are gone.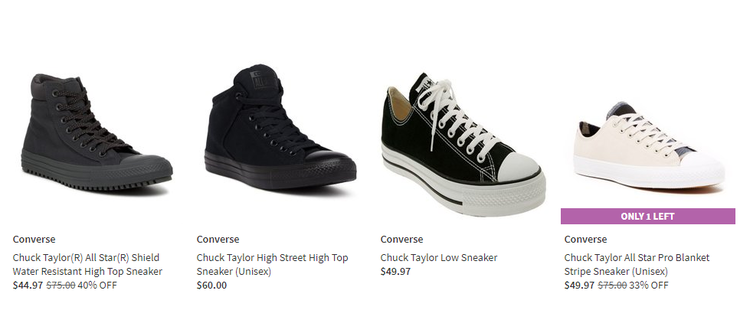 Social Proof Badge Ideas
Want to add a dose of social proof to help your shoppers make the decision to buy your products?  Check out these badge ideas to add some instant social proof to your shop.
Best Seller
This product badge shows customers what items are hot right now. It reinforces social proof by letting them know that lots of other people have bought already this item.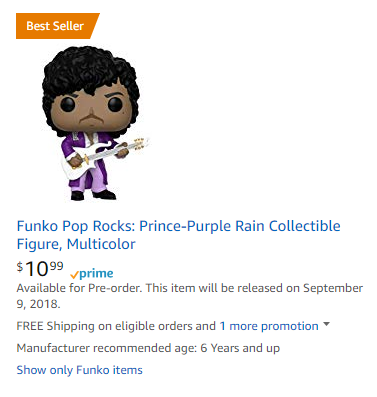 Staff Picks
Zazzle's Editors' Pick badges offers social proof by communicating that the experts (the Zazzle Editors) like and recommend this product.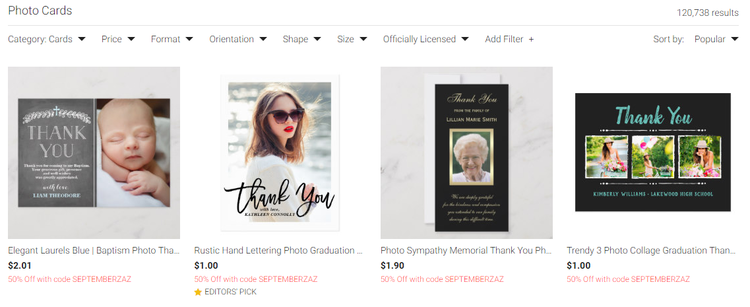 As Seen On
The product is so good, that experts (celebrities, talk show hosts, well-known YouTubers) feature and/ or endorse it.
Back In Stock
Forever 21 uses this label to let customers know this bag was so popular that it sold out. But it is now available again.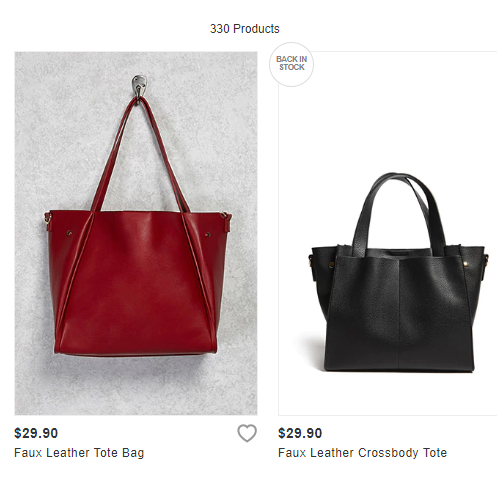 Pre-order
Frequently, products that will be released soon are marked with a Pre-order badge. Microsoft lists upcoming games with this badge to encourage people to buy now, before the games are even available.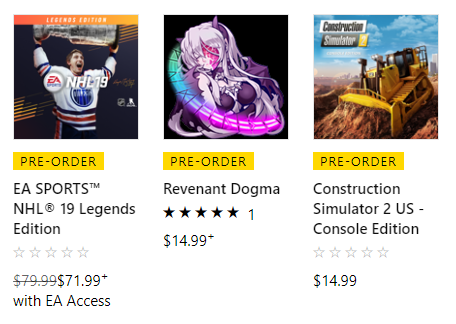 Out Of Stock
This Samsung SmartThings Hub is so popular that the Microsoft Store can't keep it in stock. Rather than removing the item from the store, an Out of Stock label keeps the product in front of customers and shows how popular it is.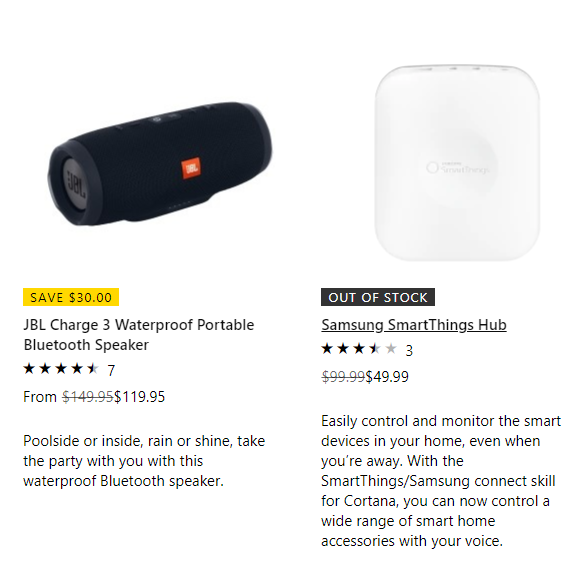 Sales / Promotions Badge Ideas
Who doesn't love a good deal?  These badge ideas can be used to highlight different types of product sales and discounts within your shop.
Save $
Guitar Center's recent Labor Day Deals sale showcased sale items with the dollar savings. This SAVE product sticker clearly shows how much money a customer will save if they purchase this item during the sale.

Clearance
Kole Imports uses a Closeout badge to highlight products and give customers a last chance to buy them before they are gone.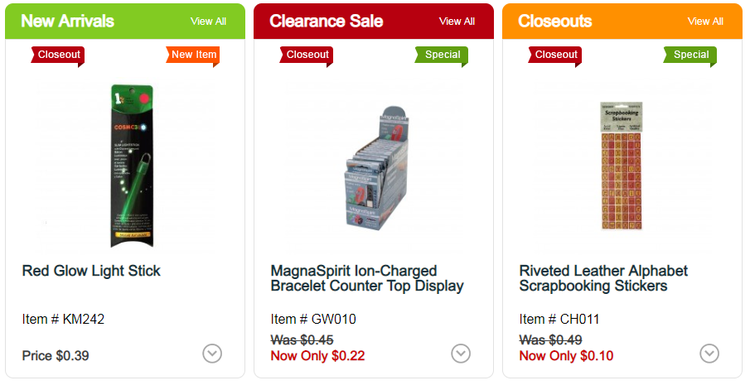 Doorbuster
This limited-time promotion is only available on certain days (like Black Friday). On Stage.com, some sale items are marked with a Doorbuster product badge.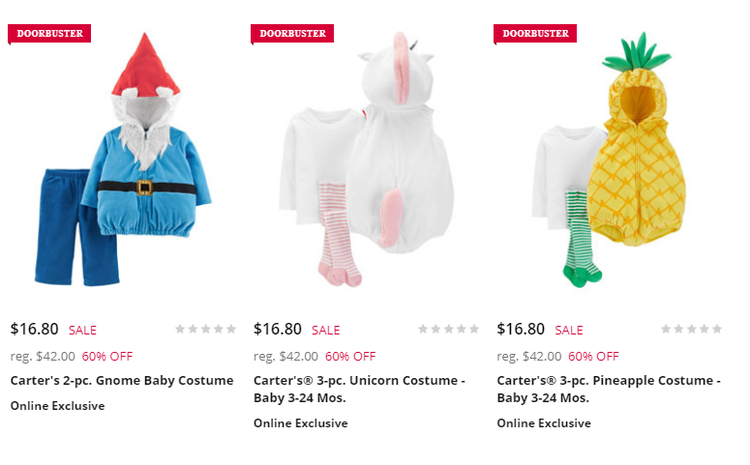 Save %
Rose Gal shows that if you buy a certain item, you will receive a certain discount. This is presented with a label displaying the percentage off the item.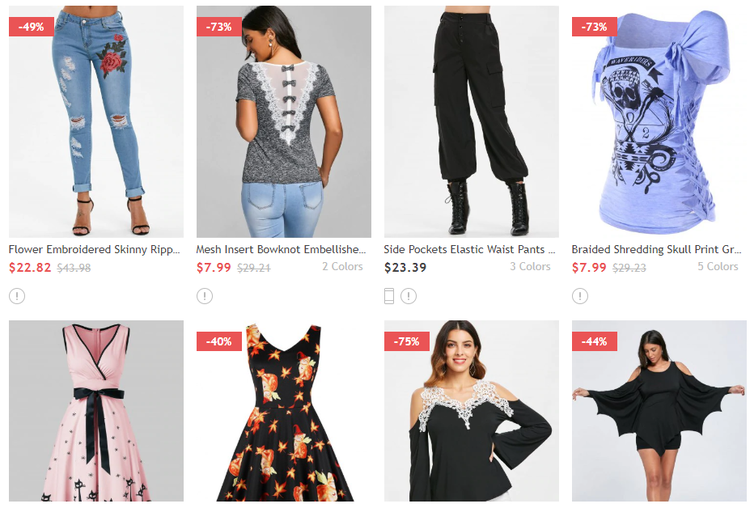 Buy One Get One Free (BOGO)
In reality, this is a ½ price promotion. But it entices customers to make additional purchases to receive something free. Saks Fifth Avenue Off Fifth is an outlet site offering many BOGO items, like these coats.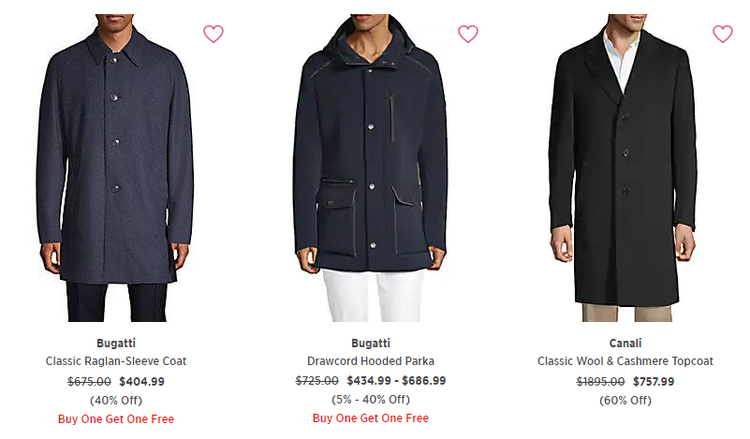 Free Shipping
Timberland entices customers to purchase items by offering Free 3-Day Shipping (and Free Returns too).  A Free Shipping badge or label could be used to highlight eligible products.

Subscriptions
This allows customers to receive items on a regular basis (weekly, monthly, bi-monthly, etc.) with subscriptions.  Items that support subscriptions could use a badge or label such as Subscribe & Save.  Bombfell is one of many clothing new subscription services which allows customers to receive monthly clothing shipments.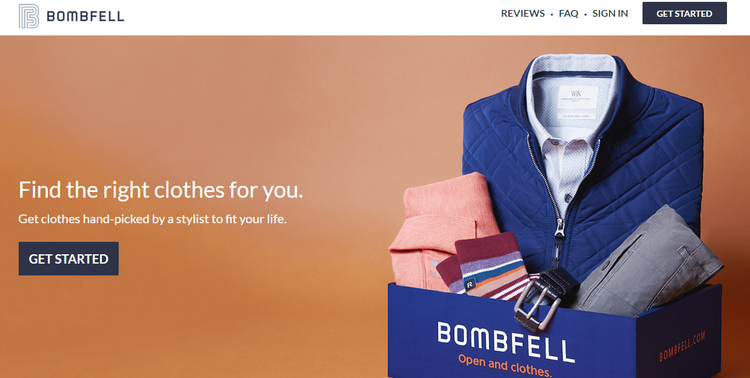 Bulk Discount
Buying a large enough quantity of an item lowers the cost of each individual unit. Michael's Bulk Buys label indicates that if you buy certain items in certain quantities, the per-item price is lower.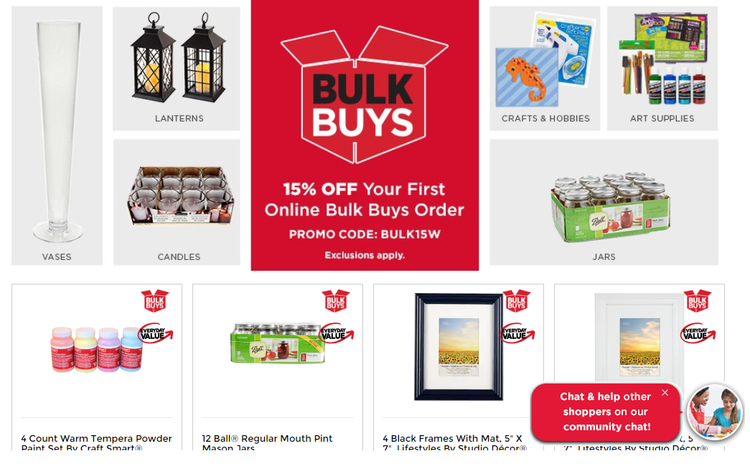 Add-Ons
Offering items that are related to the items that a customer is purchasing. For example, if someone buys sunglasses, they might also be offered add-ons like storage cases, lens cleaners, etc.
Product Bundles
Bundling items into discounted groups or offering discounted shipping when purchasing multiple items can increase sales. Customers who buy certain items together save money, either by saving on shipping or receiving some other discount. Newegg.com bundles certain computer parts with a Combo Save product badge.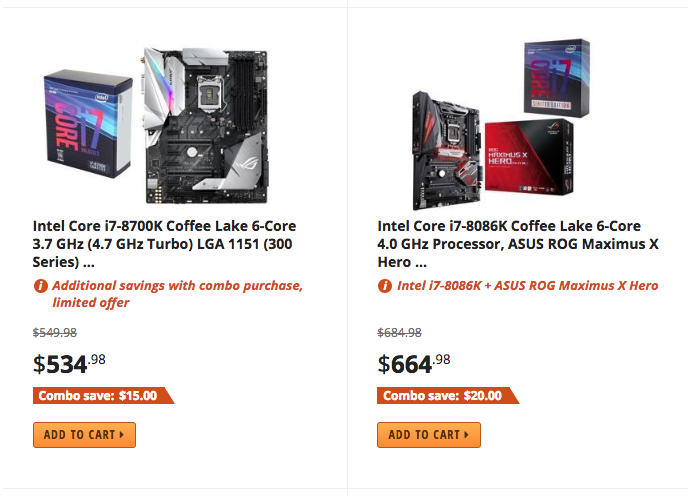 Exclusivity Badge Ideas
Wholesale
Offers items at a lower than retail price. Buying wholesale items it from your site will save customers money.
Members Only
It's not just a jacket.  The only way to purchase certain items is to become a member (usually a paid privilege).  Zulily is a clothing store that requires registration before you can even see deals.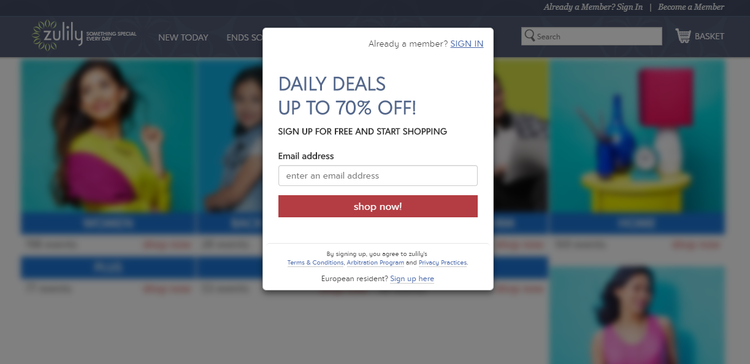 Exclusive
Dick's Sporting Goods uses the Dick's Exclusive product badge to feature products that are only available from Dick's.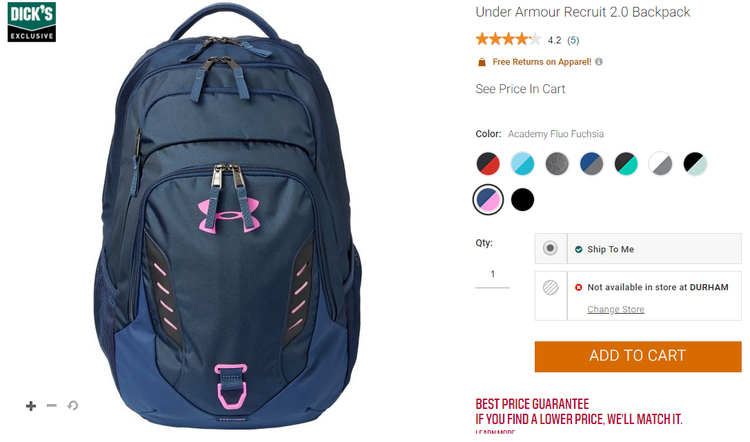 Boost your Shopify sales by up to 175% automatically with Flair
Highlight products with badges
Promote sales with banners & countdowns
Automate with conditions and scheduling
Boost your Shopify sales by up to 175% automatically with Flair
Highlight products with badges
Promote sales with banners & countdowns
Automate with conditions and scheduling
Try Flair for FREE
Summary
A good product badge strategy can help increase sales and conversions in your store. Product badges can help you make more sales from your existing traffic and promotions.
By combining badges with social proof, scarcity, and urgency messages you can tap into your shoppers psychological triggers which can lead to more sales. In addition, showcasing your items' best features makes your products more enticing and easier to find.
The great thing about using product badges or labels is you can start doing this right away which means minimal effort for maximum reward.  Add some product badges to your store and stop losing sales today!