How To Link Shopify to TikTok - Connect, Sell, Win!
10 min read
created Jul 21 2023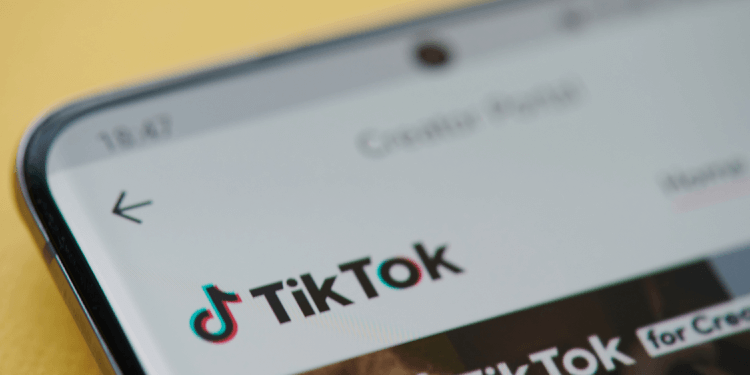 Shopify and TikTok are a match made in e-commerce marketing heaven.
TikTok is one of the largest and fastest-growing social media platforms, with close to 1.5 billion users.
While its reach is truly global and cuts across demographic lines, TikTok is especially popular with younger audiences, making it the go-to platform for many e-commerce marketers. Over two-thirds of TikTokers are aged 34 or under, while 18 to 24-year-olds make up almost two-fifths of users.
Its high engagement levels, impressive organic reach, and an algorithm geared toward surfacing new (and highly relevant) content make the platform a potent marketing tool.
And then there's Shopify.
One of the world's biggest e-commerce platforms, it boasts a wealth of features — like a huge plugin library, an easy-to-use interface, and diverse payment options — that mean even the less technically minded among us can sell products online.
Connecting the two allows you to target TikTok's hundreds of millions of users and steer them toward your e-commerce store, helping you:
Increase brand awareness
Boost customer engagement
Drive more sales and revenue
Read on to learn why TikTok is such a good fit for promoting your Shopify store (and how to make it happen)…
Is TikTok Good for E-Commerce?
TikTok is, first and foremost, an entertainment platform.
For many, it's the place they go for distraction when they've got a couple minutes (or hours) of downtime, with the average user spending an eye-watering 95 minutes a day in the TikTok app.
This appetite for distraction makes TikTok a perfect fit for promoting your brand and products.
According to TikTok's own research, three-quarters of users feel a "deeper connection" to brands they interact with on the platform. Not only that, but 67% say TikTok inspires them to shop — even when they weren't planning to do so.
Integrating TikTok With Shopify
Integrating your Shopify store with TikTok helps you reach more potential customers and deliver a more seamless shopping experience, which can lead to higher conversion rates and more sales.
Here's how to do it…
Set Up a TikTok Business Account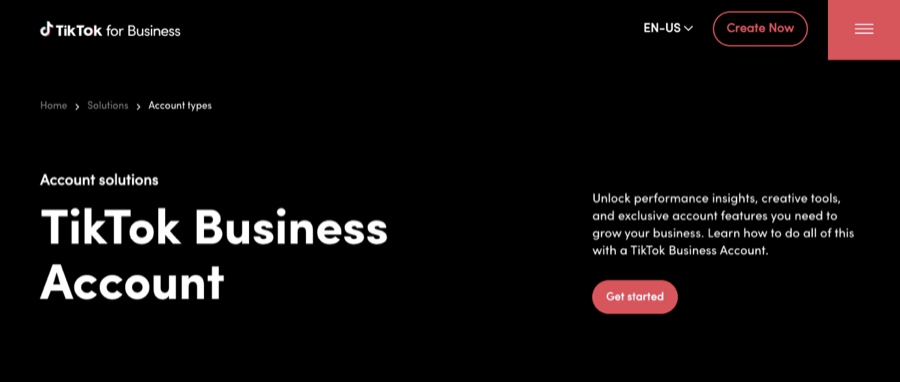 The first step to turning your TikTok into a social media storefront is to create a TikTok Business Account, giving you access to special creative tools, detailed analytics, and — importantly — the ability to link to your e-commerce store.
It's a simple (and free) process, but the steps vary depending on whether you're totally new to TikTok or already have a personal account:
Upgrading Your Personal Account to a TikTok Business Account
Switch to a business account by:
Opening the TikTok app and tapping Profile at the bottom.
Tapping the Menu button at the top of the page.
Tapping Settings and privacy.
Selecting Manage account.
Tapping Switch to Business Account and following the instructions.
Creating a New TikTok Business Account
Whether you're new to TikTok or simply want to create a new profile to promote your business, follow these steps to launch your business account:
Visit the TikTok for Business landing page and click Get started.
Click Sign up to create your account.
Choose the e-commerce category that best fits your business.
Click Become a Business.
Set Up a Shopify Account (If You Haven't Already)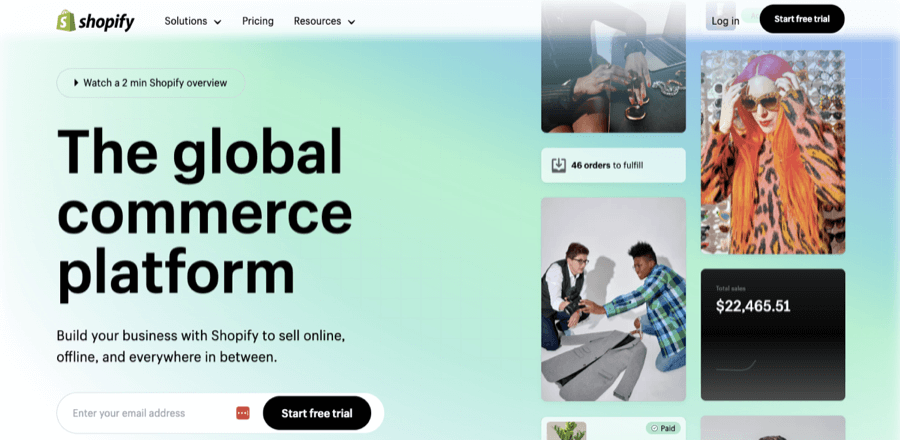 You won't be shocked to learn that the next step is to create a Shopify account, provided you don't already have one.
If you've already got a Shopify account, you can hop right on down to the next section on linking TikTok to Shopify.
How to Create a Shopify Account
Follow these steps to create your Shopify account and launch your online store:
Sign up for your FREE Shopify trial and follow the instructions to set up your account.
Pick a name for your Shopify store.
Add products to your store.
Set up payment and shipping options.
Shopify Store Optimization Tips
Now you've launched your Shopify store, it's time to optimize it for conversions by:
Using engaging product images. Your Shopify product images should help customers understand the look and feel of items in your store. Capture images that show your product from every angle and stick to dimensions of 2048 x 2048 pixels for best results.
Writing concise and catchy product descriptions. Product descriptions should accurately describe your products, explain how they work, and include details such as sizing, colors, and specifications. They should also tell customers why a product is worth buying.
Incorporating social proof. Over 93% of consumers read reviews before buying from an unfamiliar online store, so be sure to add social proof — such as star ratings and customer testimonials — on product pages.
Optimizing store speed. Your Shopify store speed plays a key role in keeping people on your site (and persuading them to buy), with 53% of online shoppers insisting e-commerce pages should load in three seconds or less. Use Shopify's online store speed report to identify areas for improvement.
Increase sales by up to 175% with product badges
Use product labels to help products sell faster.
Highlight best sellers, new arrivals, almost gone, and more.
Increase sales by up to 175% with product badges
Use product labels to help products sell faster.
Highlight best sellers, new arrivals, almost gone, and more.
See the guide
How to Link TikTok to Shopify
Okay, so you've set up your TikTok Business Account and launched your Shopify store. Now it's time to join them up! Here's how…
Visit the Shopify App Store and search for TikTok.
Click Add app and select the relevant Shopify account.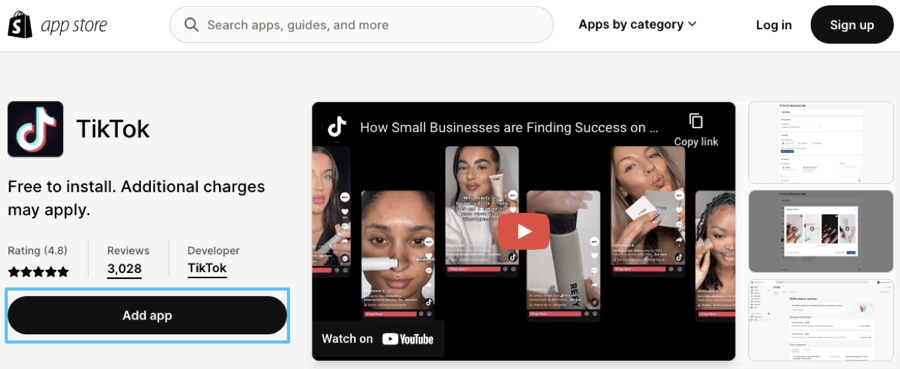 Click Add sales channel in the TikTok channel panel.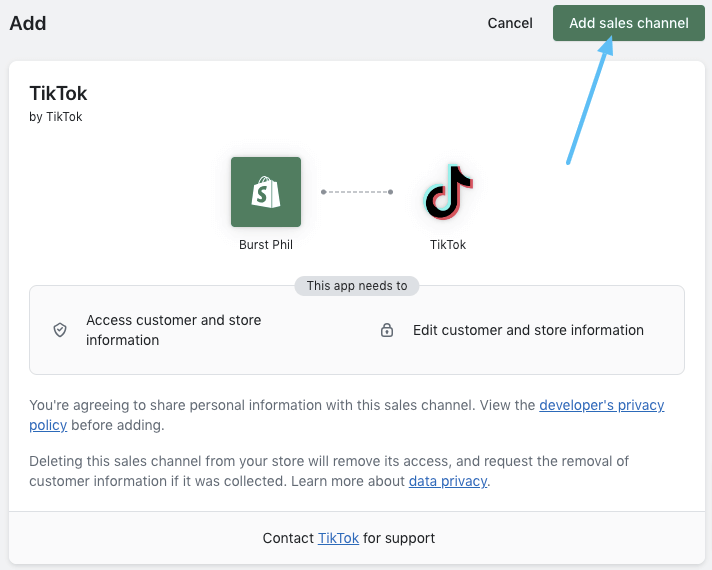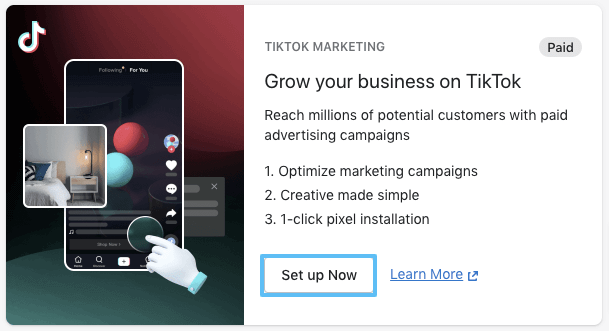 Connect your TikTok Business Account to your Shopify store.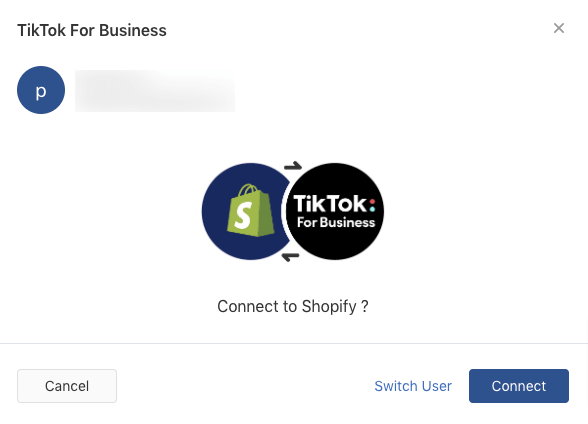 Having successfully joined the dots between your TikTok and Shopify accounts, you'll see the TikTok Business Dashboard within your Shopify admin. This gives you various options to complete the integration process and control your TikTok Business Account. Follow the instructions to install the channel on your store via the integration process.
Once you've completed those steps, TikTom users will be able to purchase products on your store from directly within the TikTok app using product links. Congratulations!
How to Promote Your Shopify Store on TikTok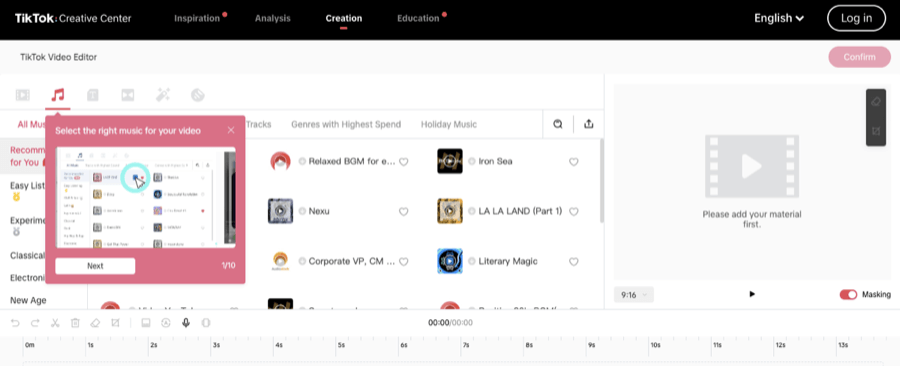 Now you've connected your Shopify and TikTok accounts, you can start promoting your store to audiences on TikTok. Here are some of the best tactics:
Use Video Templates. With the Video Template tool, you can build engaging videos using just a few creative assets in only a couple minutes. Select a template, upload your images, copy, and logos, and TikTok does all the rest.
Learn the Video Editor. TikTok Ads Manager's web-based video editor includes several TikTok-style editing features, allowing you to add music, text, captions, stickers, effects, and more to your videos.
Create Smart Videos. TikTok's Smart Video feature uses AI to transform multiple images and video clips into beautifully edited videos, complete with background music — meaning you won't need to edit the video yourself or track down copyright-free audio.
How Do I Advertise My Shopify on TikTok?
The whole point of linking your Shopify store to TikTok is to leverage the video platform's advertising and marketing capabilities. Here are some of the most effective ways to boost your store's profile through TikTok:
Leverage the Creator Economy
TikTok creators are influencers with substantial followings on the platform. Teaming up with them can help you reach a large, engaged audience and use the creator's "clout" to promote your products.
Figures from TikTok show the positive impact of brand-creator partnerships. Working with creators increases view-through rates for TikTok-specific ads by 193%, while branded content from creator collabs delivers a 27% increase in ad recall.
Most importantly of all, TikTok users enjoy these collaborations, with 62% agreeing that partnering with creators is the best way for brands to connect with consumers.
Live Stream Shopping Events
Live-stream shopping events are a huge deal in Asia. So huge, in fact, that Alibaba's 2020 live-streamed Singles' Day presale campaign generated $7.5 billion in total transaction value in just the first 30 minutes.
And they're becoming increasingly popular elsewhere, thanks in part to their ability to drive action from audiences. According to McKinsey & Company, brands are seeing conversion rates of almost 30% from live-streamed events, which is up to 10 times higher than "traditional" e-commerce channels.
Walmart was the first brand to bring a shoppable live-stream experience to US TikTok users.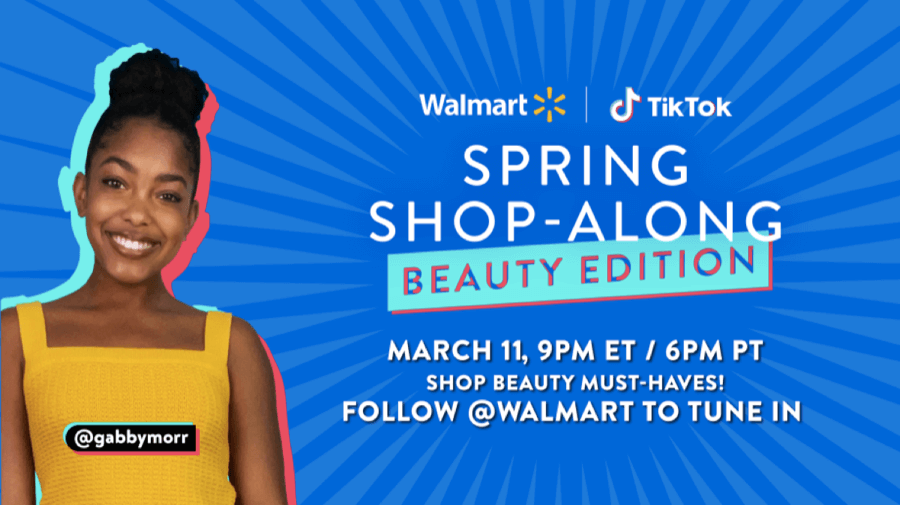 The event generated seven times more views than predicted and saw the retailer increase its TikTok following by 25%.
Use Product Tags
With product tagging, TikTok users can simply tap a link within your video to be taken straight to the product page — all without leaving the TikTok app.
It's a seamless shopping experience that can help you generate higher conversions from your TikTok content.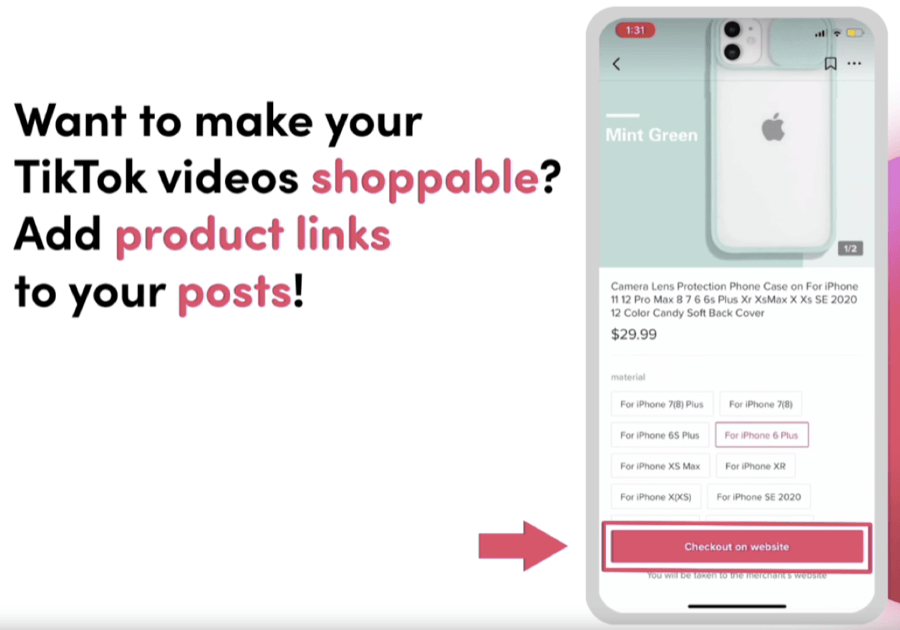 Follow these simple steps to add shoppable links to your videos:
Create a video on the TikTok app.
In the Post module,** click Add Link and select Products.
From the Showcase module, click Add to select the relevant product.
Enter a product name and click Add.
Repeat this process for additional product links.
Finish creating your video and click Post.
Understand Your Audience
As with any marketing channel, or strategy, running a successful TikTok campaign requires a deep understanding of your audience.
Who are they? What do they like about your brand and products? Which types of content are they most likely to engage with?
Use your knowledge of your audience to craft organic content and video ads for TikTok that resonate with potential customers and drive traffic to your store.
Measuring Success
TikTok and Shopify give store owners access to a range of data to better understand campaign performance. Use their analytics platforms to review essential KPIs such as:
Video views
Engagement rate
Click-through rate
Conversion rate
Return on ad spend
With this information, you can identify the posts and ads that are delivering the best results, which can help inform your future campaigns.
Conclusion
Linking Shopify to TikTok is a fantastic way to reach new audiences, promote your store, and generate sales.
In particular, the ability to add shoppable product links to TikTok content makes for a more intuitive shopping experience, helping you turn video viewers into paying customers.
Other FAQs
Can I Connect My Shopify Store to TikTok?
Yes! You can connect your TikTok Business Account to Shopify by visiting the Shopify App Store, adding the TikTok app to your store, and following the simple instructions. Once connected, you can create shoppable product links within your TikTok content, allowing customers to buy products without leaving the TikTok app.
How Do I Add a Shopify Link to My TikTok Bio?
Provided you've created a TikTok Business Account (or switched your personal account to a business version), you can easily add a Shopify store link to your bio by following these steps:
Visit your TikTok profile page.
Tap Edit profile.
Add a hyperlink to your Shopify store under the Website section.
How Do I Add a Shop Link to My TikTok Video?
Add shoppable links to your TikTok videos as follows:
Create a video on the TikTok app.
In the Post module, click Add Link and select Products.
From the Showcase module, click Add to select the relevant product.
Enter a product name and click Add.
Repeat this process for additional product links.
Finish creating your video and click Post.
Boost your Shopify sales by up to 175% automatically with Flair
Highlight products with badges
Promote sales with banners & countdowns
Automate with conditions and scheduling
Boost your Shopify sales by up to 175% automatically with Flair
Highlight products with badges
Promote sales with banners & countdowns
Automate with conditions and scheduling
Try Flair for FREE