Keep in mind that customer's expectations assume that a Clearance sale offers a higher discount than a typical sale. With the right offer, these items should sell quickly.
To offer a discount on your clearance items in Shopify, you can use a Manual, Discount Code, Automatic or Script Editor discount.
In this example, we'll create a 30% OFF discount code for all items in the Clearance collection.
Specify the discount code:

Choose Percentage for the discount type: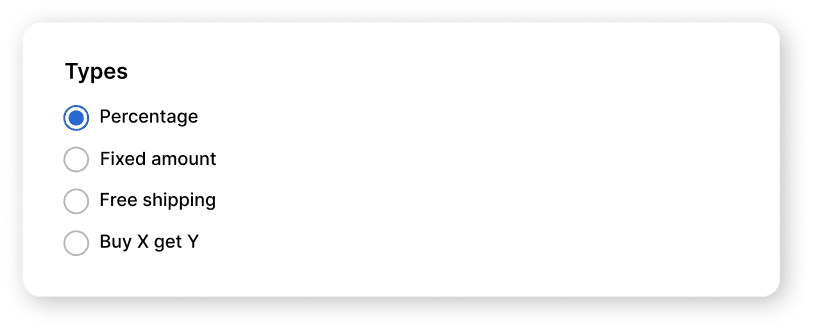 Set the discount value to 30% for items in the Clearance collection: