Use an automated Shopify collection to group all of your products that are about to sell out. For example, you can add a collection condition where inventory stock is greater than 0 and less than 10.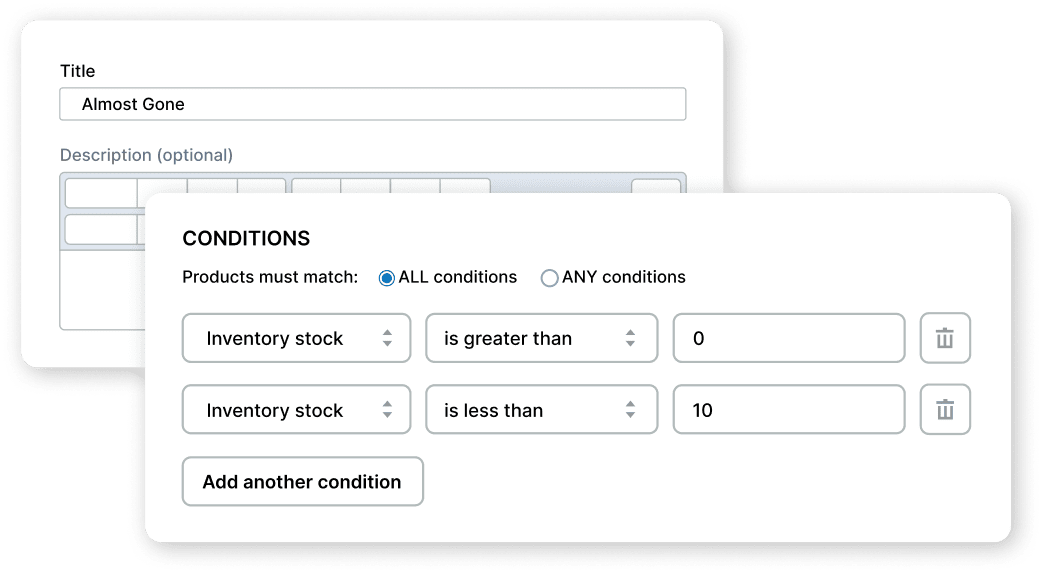 This collection will be updated automatically to include products with less than 10 units in stock.
Note: The inventory total used for this collection is across all product variants. You will need to build a custom solution if you need this to work at the variant level, since Shopify does not natively offer this feature.