To implement this sale in Shopify, you can use a Discount Code, Automatic or Script Editor discount.
Use the details from Step 1 to create the Shopify BOGO discount.
In this example, we'll create a BOGO discount code for all items in the BOGO collection we created in the previous step.
Enter the discount code:

Select the Buy X Get Y discount type: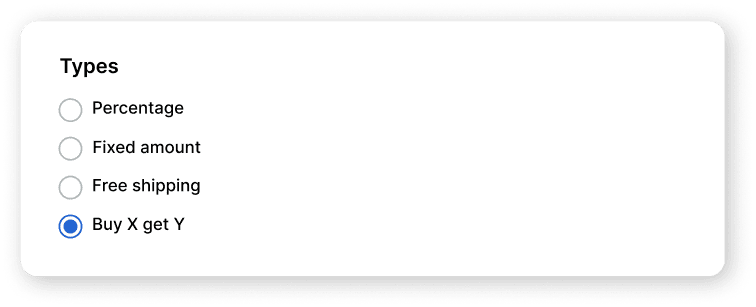 Specify the customer must by 1 item from the BOGO collection: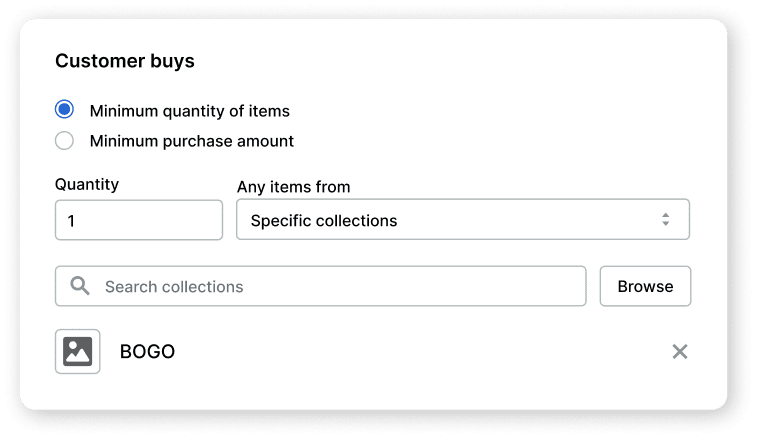 Specify the customer will get 1 item from the BOGO collection: